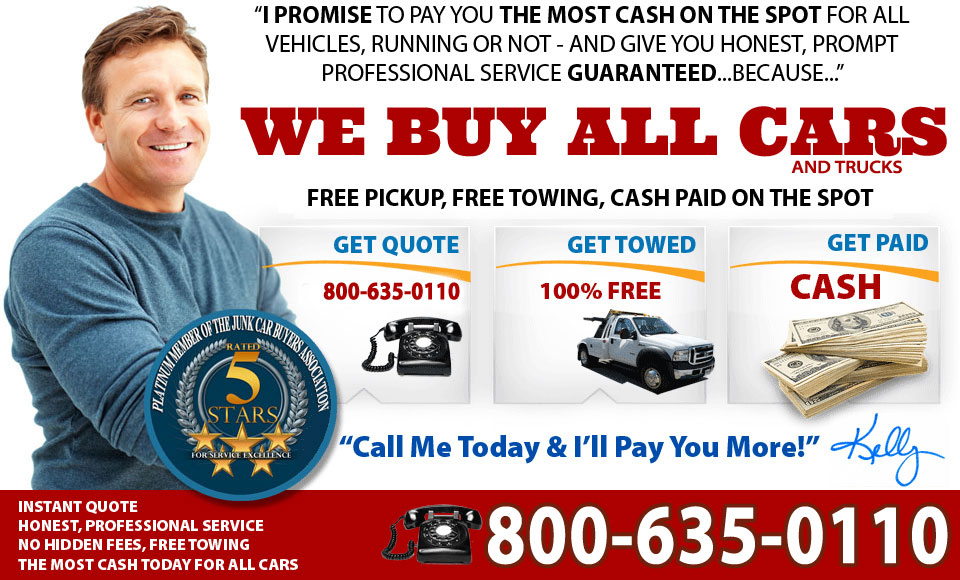 Sell junk car Wayzata MN buys cars that have been wrecked or damaged for the best price.
If you have an old car taking up unnecessary space in your garage, Sell Junk Car Wayzata MN is here to solve your problem. We will buy any junk, used or old car and pay you instant cash for it. Regardless of what the state of your car is, which age or model it belongs to. We will pay you instant cash for that car.
If you are in Wayzata and have a junk car or an old, used, or scrap car in the garage, then contact us. Call us, and we send a representative to evaluate your vehicle. Check our website and send us all the details that are mentioned in the form given there.
Once we receive all the information required about the car. It will be gauged by our representative, and the price will be offered. When you accept our offer, we will set a time and date at your convenience and pick it up free.
If you are wondering how much your junk car is worth. Give us a call today. The worth of your car depends on the model and make, and we will offer accordingly. A vehicle that is in decent condition, we can offer up to $7,999, so don't think and sell junk car Wayzata today.
We have gained a lot of experience in buying used cars and so be assured that we will pay you cash that is worth the vehicle. You can check our prices with the market.
Many car owners face frustrating mechanical problems in their cars. These issues make it impossible to sell the vehicle. And fixing the problem is time-consuming. Junk Car Removal Wayzata is well aware of this issue, and we take it very seriously. That is why we have introduced a free car removal service. So that it becomes hassle-free for you. All you have to do is get the car assessed, accept our offer, and get the cash in hand plus free car removal service.
Sell your junk car today without hesitating. With this service to selling your junk car, you do not have to spend any money on your vehicle, nor do you have to tow it to us. We have everything arranged for your car to be picked up in Wayzata. And you don't even get charged for it; the pickup service is free of cost.
This is an advantage for you when you sell the car, you do not pay for anything. So don't wait anymore if you have a vehicle that is not functional, junk, or dead get the free car removal plus cash.
Copyright 2020 Car Buyers Minnesota - All Rights Reserved