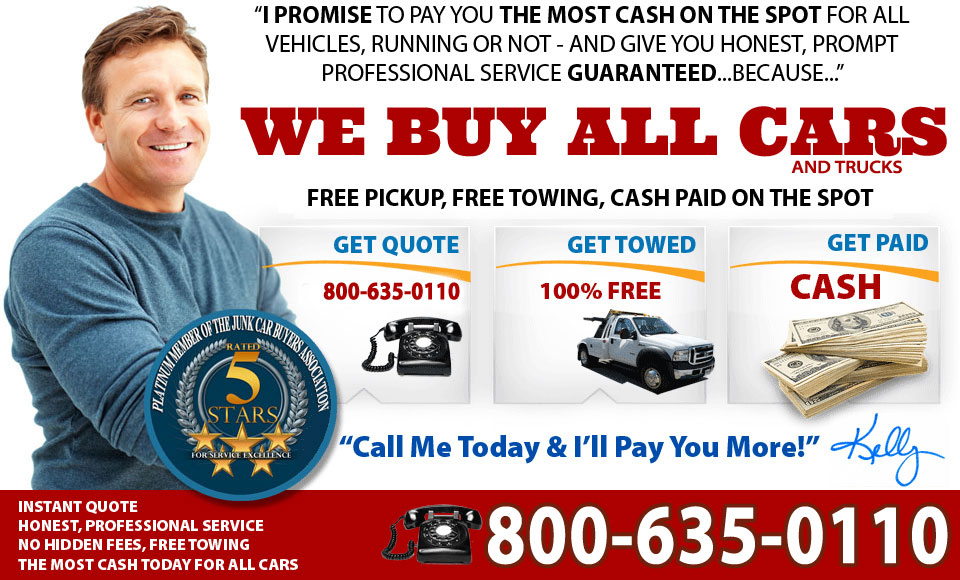 We are professional car buyers in St. Paul, MN. If you have a junk car and want to sell it, we will pay you the best price for any used car, SUV, van, or truck. The age or the condition of the car does not matter.
A junk car is a term used for cars that have been damaged to the extent that they become useless for the owner. Any car can come to this state whether it has been in a serious accident or it has run for many years. Whatever the reason may be, you have only one solution, and that is to sell it to a junk car buyer.
In your area, you will find many different kinds of junkyards; what you need to do is to find one that is the most reliable and can offer you the best quote. To confirm the authenticity of the junkyard, you can use different ways. You can visit some of them personally or contact them online.
Before making a decision, remember that all the junkyards do not hold a license, and you cannot trust them. Before you sell your vehicle to them, ask for their license. But why do you want to go through so much trouble when you have got us, sell your junk car to us and get instant cash for your car.
Considering all the possibilities, Junk Cars in St. Paul offers the most convenient services to dispose of your vehicle. Selling an old car can be a frustrating process.
Especially when you have to convince the buyer that your car still holds some value. Finding a customer who is willing to buy an old car is a tough task. We will always value your car and assure you that you will make money on your car without going through all the hassle.
We Buy All Junk Vehicles In St. Paul
There is almost nothing that we will not buy. If you own an abandoned car, truck, jeep, or motorcycle in St. Paul or in the surrounding areas, get in touch with us today and find out how much we will pay you.
Wrecked Car Buyer St. Paul – Call Today!
Any damaged, wrecked, or used car around St. Paul can be sold to us. We buy a wide range of vehicles. We are one of the leading buyers in the business and hold the position of offering the best prices for cars of all sizes and shapes.
If you do not know what to do, call us today. We can give you an estimated price over the phone and offer you a final price when we come to pick the vehicle. So don't wait any longer; call us today!
Copyright 2020 Car Buyers Minnesota - All Rights Reserved