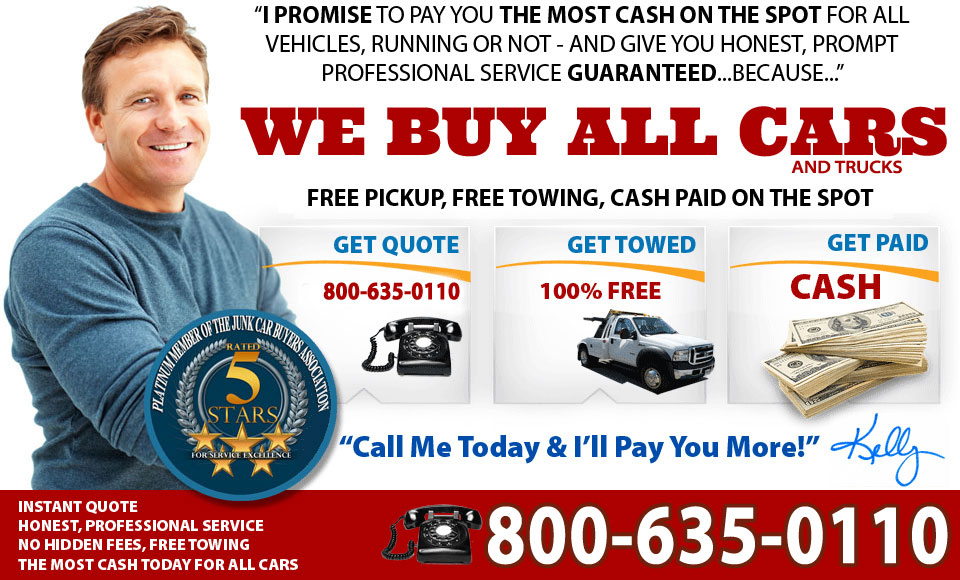 Junk cars Rosemount MN—sell your junk car at a top price—and get instant cash. We are here to take that junk car off your hands. Cars are getting wrecked regularly these days.
The business is getting more popular due to the rise in accidents that end up in cars that become totally useless. If you have a car that has been wrecked and you cannot find a buyer, then we are the best place to come to as we give you the best possible junk car removal facility.
Sell Junk Car Rosemount offers you proudly the best market price for any car that is used or has become a junk car in Rosemount, MN. We have experts that can remove your junk car as soon as possible, even on the same day. We provide the best customer service and are known for our friendly, well trained, and ready to assist experts.
You can be sure that this is the fastest way to sell a junk car. When you use ordinary methods to sell a junk car, it will take a minimum of seven days. You will put out ads, keep waiting for people to start offering, and many times make an appointment, but you cannot be sure that it will sell as when they come and see it, they can reject it. But luckily, if you choose for a junk car removal company, you are guaranteed to be rid of the car within 24 hours.
You get the best price for the junk car—-When you opt for the nearby Rosemount junk car removal services, you are not only going to get a quick offer, but you will also get the right amount worth your car.
You will be provided free removal —- Any reputable junk car removal company will remove your junk car from your property free of cost.
You will find all of the qualities mentioned above in us, so don't wait and sell that junk car today.
Do you have a car that has become a piece of junk, has the engine blown up, there is no transmission, or is it just not worth getting it repaired? Let us give you good news, WE WILL BUY IT!!!!
We buy any car regardless of its condition, model, or make. We will come to wherever your car is and tow it away and pay you instant cash.
How can you get cash for junk cars in Rosemount
Get your car analyzed and receive an instant quote.
Make an appointment with our experts in Rosemount, MN. You will receive cash on the spot.
Towing service to our local junkyard is free of cost.
We will always be on time.
We buy cars that have no title or registration and also deal with the paperwork.
Copyright 2020 Car Buyers Minnesota - All Rights Reserved