The Smartest Way to Sell a Classic Car
You have no idea how it happened. You can vaguely recall a time when your yard, or garage was a neat, clean, and well-organized space that you enjoyed spending time in. Now, as you stand in front of a lot of scrap parts and incomplete projects all you can do is admit defeat, and start trying to figure out the best way to sell a classic car that has failed to make it back to the showroom floor.
Hey, we've all been there. There's not a mechanic, car enthusiast, or collector alive who hasn't driven by an old farm, or rural lot, and been suddenly stopped in their tracks by the beauty of an old, rusty, non-running, cobweb-filled ex-classic. Your heart beats a little faster as you look past the cracked dash, windshield, and engine block. In your mind you can already see the shiny new paint job, the glistening chrome, and the roar of a big block engine… that's how it happens. A couple of bucks, a handshake and a smile, and PRESTO!! …You're a classic car buyer.
No one really knows what happens next. You just wanted to try and restore an old cherry ride, not sell classic cars for a living. Maybe it became too expensive. Maybe you just didn't have the time you thought you would have to work on it. Perhaps, in all of the excitement you totally forgot that you have absolutely zero mechanical abilities whatsoever. It doesn't matter how you ended up with "dead" projects, you just know that it is time to clear some space and sell your project car; even if it is only to make room for more. No one is judging you; we're here to help..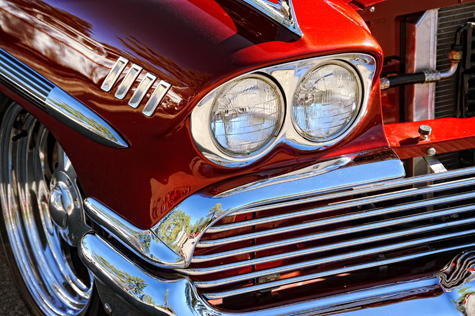 If you live in the Minneapolis area, and you find yourself needing to make some room fast, and even recoup a little of the money that you inevitably have spent, contact Minnesota Car Buyers immediately, and see how fast we can solve your junk car dilemma. Our experienced and highly trained mechanics can arrive at your house the same day you make the call!
We will arrive at your home, evaluate and assess the condition of your vehicles, and make you an offer right there on the spot! That's the way we like to do business! No hassle, no tire kicking, no low-balling, just an honest estimate for the current value of your old automobiles. If you choose to accept our offer we will pay you in cash, on the spot, and our tow truck operator will haul your car troubles away the very same day! Even if your car is no more than a pile of parts, we may still offer you the scrap value of the material, and haul it off for you at no charge. You win either way!!
    Just remember that we pride ourselves in being able to pay the most cash for project or classic cars no matter the condition. WE PAY MORE, GUARANTEED!
Minnesota Car Buyer
1920 Hwy 35 North
Unit C
Somerset WI 54025
© 2020 Minnesota Car Buyer